SRS Blueprinted 411
Always start rich and lean the jet until maximum performance is reached. Never run leaner than the maximum performance jet size. The maximum performance jet size will vary with weather conditions. If two jet sizes run the same, always revert to the richer jet.
Written by Erik Kullenberg
Friday, 26 February 2016 08:25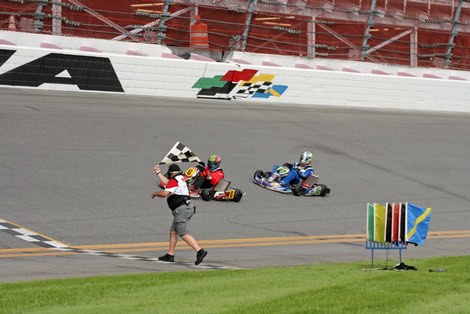 The Stock Honda from SRS gave Rougeou the roadrace power to win WKA'S prestigious Daytona Championships December 29,2015.
Last Updated on Friday, 26 February 2016 08:38