SRS Blueprinted 411
Maxima 927, Burris Blend, Amsoil Dominator, Redline Kart Racing oil mixed @ 6-9 oz per gallon of fuel give excellent lubrication, low deposit formation, and eliminate ring sticking. Consult specific engine instruction pages for details.
Written by Erik Kullenberg
Friday, 26 February 2016 08:25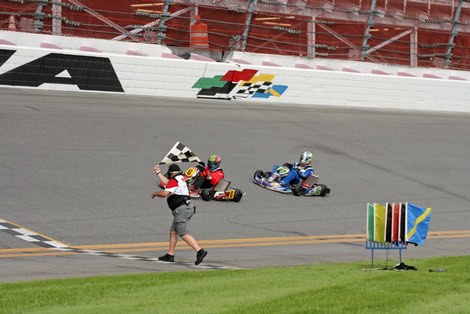 The Stock Honda from SRS gave Rougeou the roadrace power to win WKA'S prestigious Daytona Championships December 29,2015.
Last Updated on Friday, 26 February 2016 08:38