SRS Engines to Team Up with MJDrive Super Kart Challenge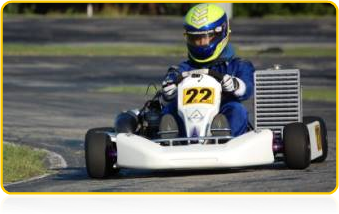 SRS Engines will be teaming up with the all new MJDrive Super Kart Challenge to supply power in the form of the engine builder's Stock Honda CR125. Founded by expert racing driver and instructor Michael Johnson, the MJDrive Super Kart Challenge puts drivers behind the wheel of a world class 125cc shifter kart and provides them with coaching to get the most out of themselves and the ultra powerful shifter kart.

"We are committed to helping drivers achieve their absolute best and a big part of this is making sure they are on the right equipment. SRS has set a standard for excellence and this gives drivers confidence and the opportunity to succeed.", Explains Johnson.

The MJDrive Super Kart Challenge is open to drivers new to karting as well as experienced drivers who want to test the waters in a shifter kart. During the half day program drivers will benefit from one-on-one instruction to help them adapt to a shifter kart along with getting the most out of the karts sensational 125cc power plant.

For more information on the MJDrive Super Kart Challenge please visit www.superkartchallenge.com.